Sarchinar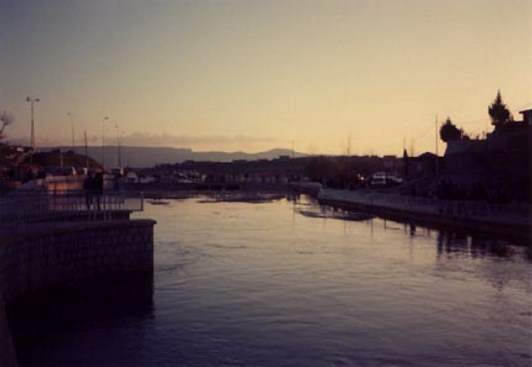 Sahchinar at sunset, Kurdo - March 1992
A south view of Sarchinar at sunset. The mountain in the background is called " Glla Zarda" which gives a beautiful close view to the city's residents.
Sarchinar is a beautiful resort town near Sulaymaniy Iraqi-occupied Kurdistan. It has a rich resource of drinking water which is piped out to supply some of the city's drinking water demands. It also has one of the biggest Cement factory in the middle east which produces thousands of tons of the best quality cement every day.
In addition to that wealth, it provides a natural setting resort for visitors and picnickers. Moreover, it has a small Zoo and an amusement park for children.
Postcard: A distant view of Sarchinar, taken 1974
Sarchinar - Kurdo, June 1993.
The flattened hill in the background shows how the factory had used up the top section for producing cement since 1957.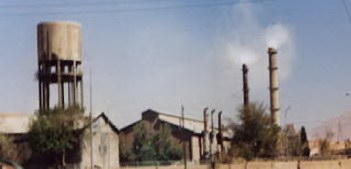 Sarchinar Cement Factory , taken 2001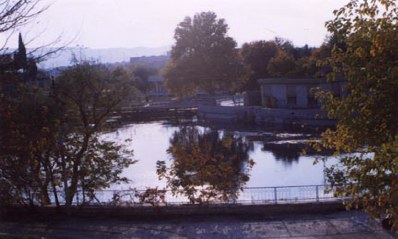 Postcard: Sharchinar Water reservoir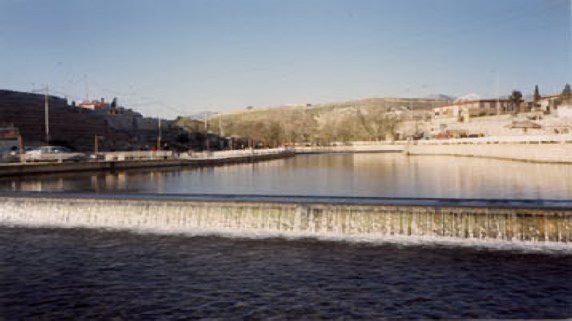 Slow falling Sarchinar waterfall
Kurdo , March 1993.
Cold water falling from the reservoir to make a splashing waterfall and sending its livelihood to agricultural fields south of Sulaymaniy.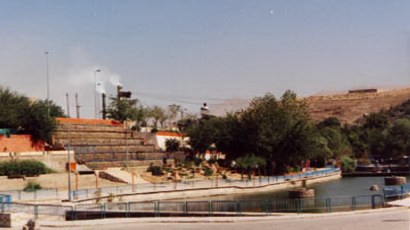 Sarchinar, August 2001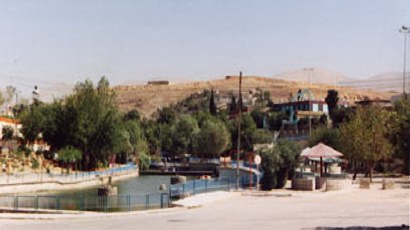 Sarchinar, August 2001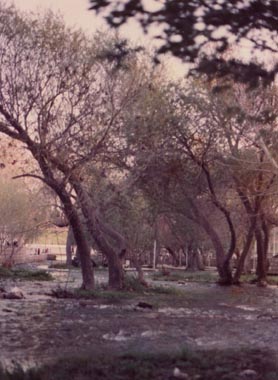 Autumn season in Sarchinar
Postcard: Sunken trees shivering in cold, slow streaming Sarchinar water

Goyzha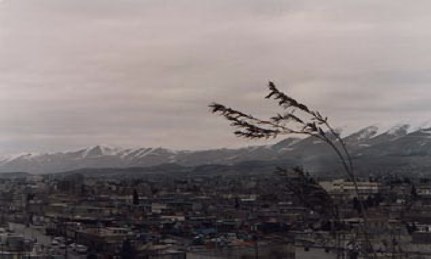 Snow covered Goyzha mountain in Sylaimaniy - Kurdo, March 1993
This is the eastern part of the city of almost one million people. Kurd have never had any freedom under continous occupations by past rulers and current Iraqi regime.
Kurdish people are free and want to be independent without being under any ruler. There are more than five million Kurds in north Iraq , "South Kurdistan", which has been occupied by Iraq since its creation after World War One by Britain and France.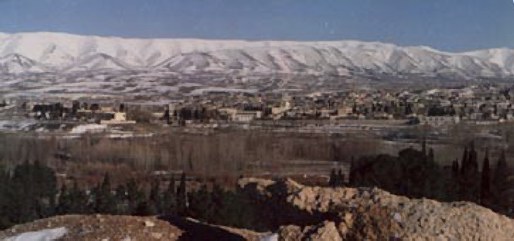 Sulaymaniy in winter ; Goyzha - a mountain locates north of the city
Kiliasan, a suburb in Sulaimany, August 2001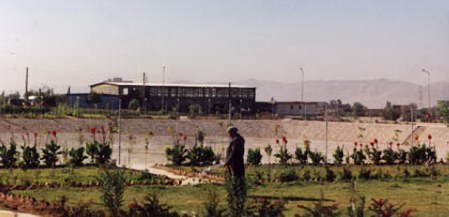 A Kurdish Gardener watering a newly-rebuilt park in Sulaimaniy , 2001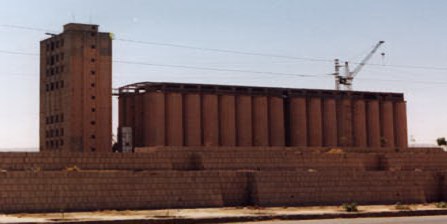 Grain silo, in Sulaymaniy , 2001